Ripple price prediction conclusion: XRP to regain $0.755 level and then will climb up to $1
Bulls are on course to build a giant buying momentum and take XRP/USD into the hallowed $0.7550 zone. Most of the technical metrics support the continuation of the bull trend. As the price continues to post new upticks, the XRP whales will increase the volumes. Investors will return to the XRP fold once the price crosses the $0.6500 level.
The wild fluctuations in the price now seem to have subsided. Thin weekend liquidity may cause some temporary price rise or fall. The price has managed to maintain most of the gains from the recent sharp uptrend. The $0.350 support will cap the downside. Bulls are going to be in charge of Ripple price prediction for the next few session.
---
XRP skyrocketed to an intraday high at $0.755 few days back, but the long wick on the day's candlestick shows that traders used the higher levels to aggressively close their long positions.
The XRP/USD pair has plunged to the $0.3885 support. If the bears sink the price below this level, the selling could intensify and the pair could drop to the moving averages and then to $0.245, giving back all of the recent gains.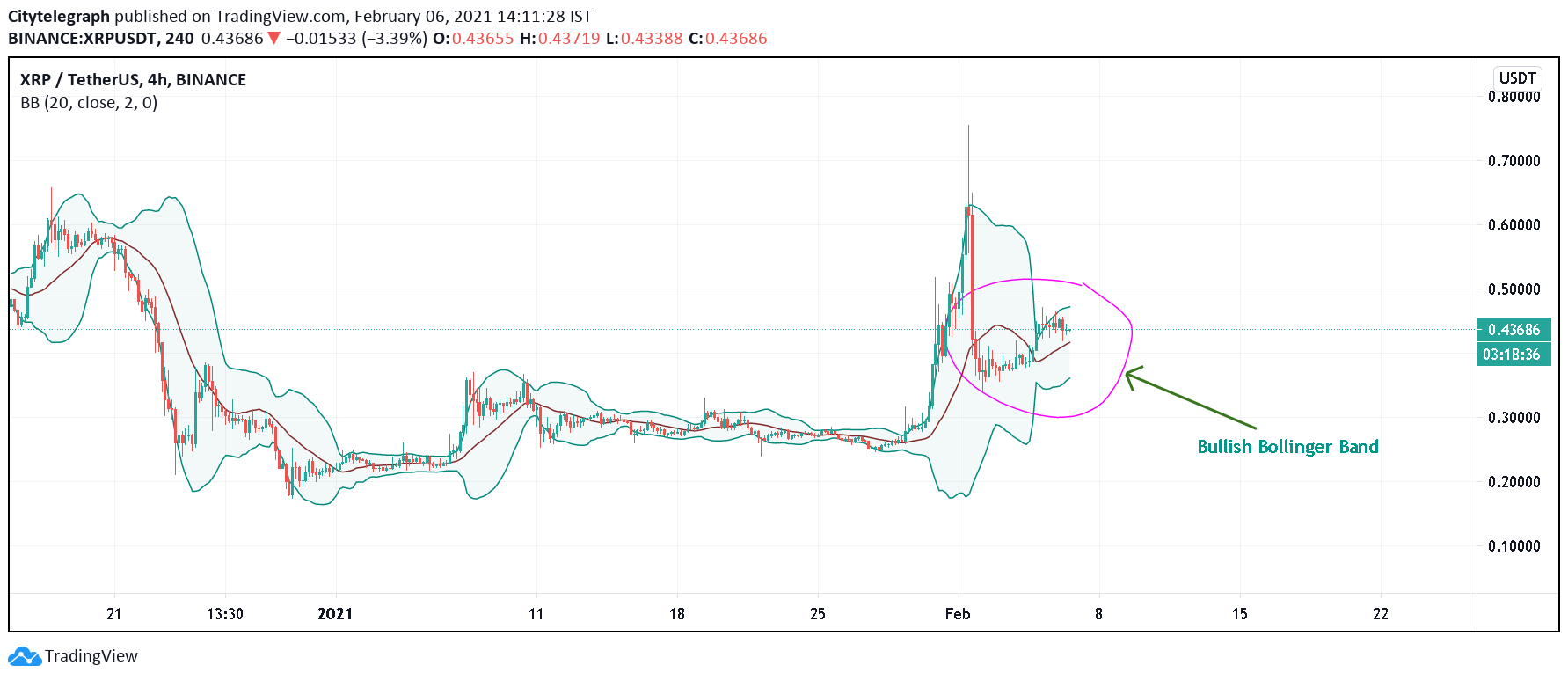 A break below $0.245 could result in a fall to $0.17351. On the other hand, if the bulls can defend the $0.3885 support, the pair may again attempt to rally to $0.60.
As you can see in the above chart the Bollinger band is still bullish in a four hours interval.
---
SOCIAL FEED for Ripple (XRP) Price Prediction
---
Performance Metric
---
Must Read:
(Excerpt) Read more
Here
| 2021-02-06 02:58:57