China is bringing together its tech giants to create a national blockchain committee with the primary goal of setting standards for the adoption of blockchain in the country.
The national committee will include a few big names in China's tech sector including Huawei Technologies, Tencent Holdings, Baidu, Ant Financial Services, and JD.com.
China's Blockchain Standards to Be Decided
Called the National Blockchain and Distributed Accounting Technology Standardisation Technical Committee, some 70 researchers and experts will also be present. [South China Morning Post]
These individuals will come from local governments, state-led think tanks, universities, and supercomputing centers.
None of the companies have thus far commented on the committee's formation. However, China has been taking the emerging technology quite seriously after committing to it as a national program last year.
Betting Big on Blockchain
The committee may seem like an anathema to those of us in the cryptocurrency space. Who would have thought that blockchain development would soon become a state-led operation?
However, China has been leading this push more than any other nation. It has also taken a strict 'blockchain, not cryptocurrencies' stance. Ultimately, the goal of the Chinese state is to create a 'sovereign blockchain.'
Since China seems to have a handle on its COVID-19 situation for now, it's clear that it wants to set its sights on emerging technologies.
Interest in blockchain has likewise been ramping up in the country as of late. A few days ago, China's long-anticipated 'digital yuan' and photos of its alleged app were leaked. The country plans to migrate much of its currency over to a digital-based system shortly.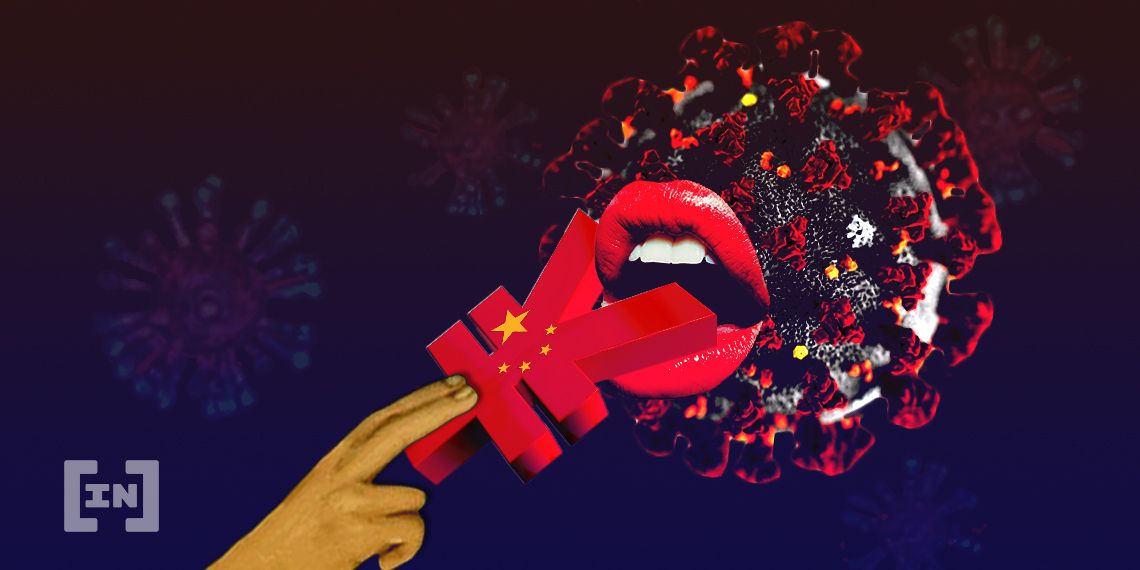 Yet, this is far from what the original idea behind blockchain technology was all about: decentralization, privacy, and cutting out the middleman. States and corporations have found the underlying tech incredibly useful, which is why the 2020s may heat up to be a 'war of stablecoins.' 
For better or for worse, China is leading the way on blockchain innovation — and it just may end up being the catalyst for a cryptocurrency market revival in 2020.
---
Do you want to Be In Crypto?Join our Telegram Trading Group for FREE Trading Signals,a FREE Trading Course for Beginners and Advanced Tradersand a lot of fun!
Images courtesy of Shutterstock, Trading View and Twitter.
Disclaimer. Read MoreRead Less
As a leading organization in blockchain and fintech news, BeInCrypto always makes every effort to adhere to a strict set of editorial policies and practice the highest level of journalistic standards. That being said, we always encourage and urge readers to conduct their own research in relation to any claims made in this article.
This article is intended as news or presented for informational purposes only. The topic of the article and information provided could potentially impact the value of a digital asset or cryptocurrency but is never intended to do so. Likewise, the content of the article and information provided within is not intended to, and does not, present sufficient information for the purposes of making a financial decision or investment. This article is explicitly not intended to be financial advice, is not financial advice, and should not be construed as financial advice. The content and information provided in this article were not prepared by a certified financial professional. All readers should always conduct their own due diligence with a certified financial professional before making any investment decisions.
The author of this article may, at the time of its writing, hold any amount of Bitcoin, cryptocurrency, other digital currency, or financial instruments — including but not limited to any that appear in the contents of this article.
(Excerpt) Read more
Here
| 2020-04-18 13:27:57