LATTICE80, a Fintech Hub that has recently migrated its headquarters from Singapore to London, has announced its intent to launch Altcoin Futures. LATTICE80 expects to reveal details during Money20/20 taking place in Singapore this month.
LATTICE80 is co-founded by Joe Seunghyun Cho, and is backed by his Hedge Fund Marvelstone Group.
"Demand in the Crypto market is growing tremendously but properly structured products are not easily accessible to
financial institutions and retail investors yet," said Cho. "We are glad to announce our plans to launch World's first Altcoin futures this year. We will continue to work with regulators, financial institutions and Fintech startups to bring more products to serve the market needs."
LATTICE80 said it will introduce Smart Crypto Indexes first, and then launch products based on these
indexes.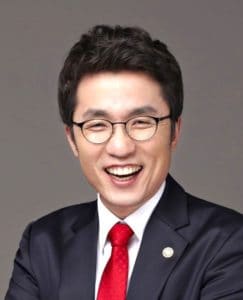 Sang Min Kim, a former Senator from South Korea and Advisor at LATTICE80, commented on the announcement;
"Regulators and financial institutions will continue to adopt innovation to offer better services to customers. Working with startups will be one of the best ways of adopting innovations within the industry. I am glad to support LATTICE80's effort to build a global ecosystem. Our effort to bring Crypto market and the technology behind into the traditional market will be a good showcase to explain what we are trying to achieve with LATTICE80's ecosystem – 'Kaya Network'."
LATTICE80 previously announced its plan to connect Fintech and Blockchain startups in its own
ecosystem named 'Kaya Network' by launching Kaya tokens through an initial coin offering (ICO). LATTICE80 explained that participants will be able to use services from LATTICE80 and its member startups.
Addtionally, Marvelstone Group is expected to continue to support LATTICE80 to offer Funds, Robo Advisory and other services.
(Excerpt) Read more
Here
| 2018-03-13 01:08:50